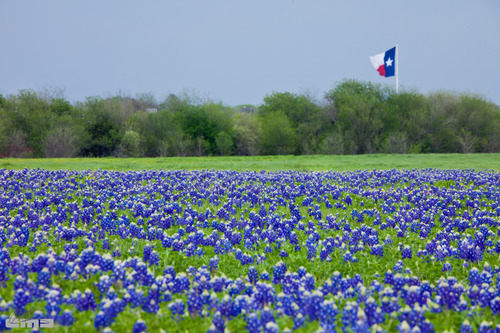 I told folks in Piedras Rojas that I'd driven south from Minnesota with a snow shovel tied to the trunk of my beater Chevy and settled in a town where nobody recognized its purpose. I'd buried my mom the month before I left St. Paul. When my father died, she just gave up. With winter tickling my nose, someplace warm called me.
As a foreman in construction, I paid the crews in cash and bought a handgun for security. I practiced with my Glock 26 at an indoor gun range. In the next stall, the blast of a Remington 30-06 pump and the pressure wave from her muzzle discharge affected my accuracy. I peered around the separation wall at a slim blonde in a leather Stetson with a flower-embroidered, rhinestone-studded jeans top, skirt, and western boots. She looked like a pin-up for a cowgirl calendar. When she brought her target close, I realized that she could shoot the eyes out of a rattler.
I followed her outside the range. She stopped to remove hearing protection, and I caught the scent of Sandalwood.
I said, "I didn't know Annie Oakley was still alive."
She tilted her head at me. "Do you think that pick-up line is original?"
I wallowed in her southern lilt. "I never had occasion to use the line in Minnesota. My name's Nick Johnson." I extended my hand.
"I detected you weren't from around here." She took my hand. "I'm Cassie Masters. By the way, Annie Oakley's jealous."
I chuckled. "How about a coffee? There's a Starbucks not far."
"You're not one of those northerners who eat barbecue with your pinkies sticking out, are you?"
"I do that when I fire a pistol."
She laughed. "Well, I like a good-looking dude with dark hair, and you are armed and dangerous. Okay, Nick Johnson, I'll play."
Cassie was a UT alum with a biomedical degree who worked on a new Alzheimer drug at a biotech start up. I mentioned that I volunteered at a senior center on Fridays and had witnessed the ravages of the disease.
"Giving back to the community, that's impressive," she said. "Too many guys I meet are just into themselves."
I said, "Maybe it's therapy. I miss my parents."
Cassie leaned her chin on her right palm. "My parents were killed in a car accident when I was ten. You'd think the pain would lessen, but I'm still sad."
I hadn't had a real conversation with a woman in a year. Cassie sang "Crazy" like Patsy Cline, got excited recalling Vince Young's 2006 Rose Bowl touchdown, and swore she could ride fifty miles-per-hour on her Quarter Horse. I suggested that she might enjoy a winter weekend in a Minnesota cabin, warming in front of a fireplace and drinking syrupy Jack Daniels chilled outside at twenty below. When I lauded the warmth of two in the same sleeping bag, she developed a glint in her eye. We sat for a couple of hours, and the specter of my last months in Minnesota evaporated. Outside, shadows stretched like black crepe in the afternoon sun, and I invited Cassie for a couple of rib-eyes I'd char at my apartment.
"Red meat," she said, "how did you know that was my favorite?"
She took my arm. My heart pounded.
Like a field of wildflowers, the setting sunlight poured through my bedroom window and gave Cassie's body a golden glow. We didn't think about steaks until dark. Over medium-rare rib-eyes, Cassie talked about her brother, Earl.
She said, "Earl took responsibility for me after our parents died." Her eyes drifted. "I don't know where I'd be without him." Cassie sipped a St. Arnold's Ale. Her eyes went pixie. "I need to warn you, Earl likes to test the guys I hang with, and he tolerates northerners as much as he likes wolves hitting on his sister. Are you up for the challenge?"
"Protective brothers don't scare me."
Cassie smiled. "We need to buy you a Stetson, and you should work on your Texas accent. At least you shoot, so Earl won't think you're a complete muckety-muck. I'll text you the directions; your GPS won't locate our house."
The sun was high. Wispy brushstrokes of clouds painted a blue canvas. Cassie's ranch was rolling hills of Mountain Cedar, Spanish Oak and wide patches of rocky brown terrain. Her smeared-limestone house was built on one level. Goats bleated over the rustle of wind, and I smelled the jasmine clinging to the house fence. Willie Nelson sang "Stardust" over outdoor speakers. Cassie and Earl lounged on white-planked, wooden porch-chairs. My boots crunched gravel that led to the house. They stood, and Earl put his arm around Cassie's shoulders. Earl was a head taller than me, about 6'4″, with girth, most of it muscle. He wore a tattered red Mack Truck baseball cap, a faded blue work shirt, and sported a droopy brown mustache and two days of reddish-brown stubble. He had a Smith & Wesson 357 Magnum strapped to his waist. Cassie wore jean shorts, lime green open-toed shoes, and a sleeveless white top that accentuated her curves. Earl was at least ten years older than Cassie. She introduced us, and Earl let go of Cassie just long enough to shake hands. His paw was the size of a catcher's mitt.
He said, "So, you're the carpetbagger that Cassie met on the gun range. You got a job?"
I explained my construction work.
Earl said, "Uh huh. Well, at least you're not afraid to get your hands dirty. You carrying?"
I said, "Yeah."
"Good. You and me is going for a ride."
Earl strode toward his Ford Super Duty. Cassie shrugged her shoulders. I figured this was the test, so I saluted goodbye and followed Earl.
After a bumpy five-mile ride, we skidded to a stop in the dirt parking lot of a roadhouse bar called The Jumping Toad. Carrying a weapon into a bar was a felony, so I stuffed my Glock and pancake hip holster into the truck's side pocket.
When Earl observed me disarm, he said, "Humph," and strode from the vehicle with his pistol gleaming in the sunlight.
Earl burst through the front door. We stopped until our eyes were accustomed to the dark. The place smelled like an open beer barrel. Ten cowboy and trucker types sucked down Coronas and Dos Equis around a wooden rectangle bar with a mirrored center lined with booze. Earl's silhouette agitated a lanky redheaded man, and he made a run for the rear exit. Earl pulled his revolver and fired. The retort sounded like an A-bomb explosion, and the room filled with the acrid smell of gun smoke. The man fell to the floor and raised his hands in defense. Earl stood over him. The guy had a rose tattooed on his neck and blue letters, "Mama," across the knuckles of his right hand.
Earl said, "Sparky, you ought to know better than try and run." Earl pressed the revolver's barrel against the man's forehead. "Where's the money?"
The man's voice cracked. "Earl, I only got part." With trembling fingers, he pulled some cash from his jeans jacket and extended his hand. Earl took the wad and straightened, removing his pistol from the man's head.
Earl said, "This aint enough." Earl pressed his boot onto the man's hand and leaned his weight forward.
Sparky groaned. "Ahh, Earl, please, you're breaking it."
Earl asked, "When do I get the rest?"
"Saturday. I get paid Friday. Saturday for sure. I promise."
Earl said, "Yeah, you promise. If I need to find you again, I won't be gentle. Got it?"
"Yeah, Earl."
Earl removed his heel from the man's hand.
Earl holstered his weapon, turned to the bartender and said, "Are you buying?"
The bartender, fifty-something with a large bald patch and a weak chin, had stood stock still during the drama with Sparky. His skin glistened. "Sure, Earl. Whatever you want."
"A shot of sour mash for me and my friend." Earl jerked his head for me to belly up to the bar.
Sparky climbed off the floor and stumbled into the men's room. The door, on springs, smacked shut behind him. I heard him retch.
Earl counted the cash in his hand and threw me a crumpled twenty-dollar bill.
I pushed the money back. "Thanks, but keep it."
Earl shrugged and clawed back the bill.I chugged the shot of booze and asked for another.
Angry clouds had turned gray. When we got back to the ranch, I was hot and a little high. Earl walked past Cassie into the house.She saw the expression on my face. "What happened?"
I walked her a bit away from the house. "Your brother brutalized a guy over money."
Cassie's brow furrowed, her gaze wandered, then her eyes met mine. "Earl was laid off two years ago, but he won't take any money from me. He insists he'll pay the mortgage and other expenses for the ranch. His idea of macho, I guess. I know he's rough, but the world has been a tough place for him."
I said, "Earl fired his pistol inside a bar. Someone could've been killed."
Cassie's eyes dampened. "Nick, maybe you could be a steadying influence on Earl and keep him away from trouble?"
Earl was controllable like a Longhorn bull at tea. Cassie's brow furrowed. I took her in my arms and kissed her.
She said, "I don't know what I would do if I lost Earl. You'll watch his back?"
"Sure." I kissed her again.
The next week, Earl called. "Meet me at The Jumping Toad at eight tonight."
I said, "Earl, I'm not helping you strong-arm someone."
Earl laughed. "If violence scares you, why don't you wear a diaper?" He hung up.
I almost called Earl back to tell him to screw himself. I thought, Cassie loves her brother. No way I can have one without the other. I promised her that I'd try to keep him out of trouble. Maybe, I could step in between Earl and danger? Shit, I thought, it's not like he's asked me to rob a bank. Still, I brought the Glock.
The Jumping Toad, crammed to the door, with cigarette smoke so thick, I could've used a foghorn. Bonnie Raitt sang, "Burning Down the House," on the jukebox. At the bar, Earl laughed with a short guy with a pockmarked face and Pistolero tattooed across the back of his neck.
I sidled through the other Stetsons wearing my new, felt, brick top, trying not to bang brims. When I neared, Earl said, "Beto, meet Nick."
Beto gave me a sidelong glance and a nod, as he sucked on a gold-label bottle of Negra Modelo.
Earl said, "Beto and me are discussing a little business proposition. Beto drives a truckload of people up to the Mexico-US. Border. Overnight they cross over, and the next day we pick them up and drop them off in downtown Piedras Rojas. Easy, huh?"
I said, "So, Beto is a coyote and you want to get us arrested by U.S. Immigration. Earl, are you serious?"
Earl's hand thudded onto my shoulder like a fallen tree. "Now Nick, don't shit before you've dropped your jeans. The Mexicans just want to work. You hire them on your construction sites, don't you? So, listen to the man."
Beto said, "Vato, there's no risk. You pick up people like they're hitchhikers. What is la policía going to charge you with?" He laughed. "They cross into US on their own."
Earl pounded my shoulder again. "You see, we do a good deed and make some money. We split it 60-40, after all I invited you in." Earl turned to Beto. "Don't mind my friend, he's from the north, and he's learning how we do things in Texas." He and Beto shook hands.
Cassie and I sat in the back of my car. She pulled her skirt straight and touched up her lipstick.
She said, "The Mexicans just want to feed their families. Earl sympathizes with them, and I know you do too." She put down her compact. "Isn't it better that you help them rather than the immigrants be victimized by someone who'll take their money and abandon them?"
I said, "Okay, but it's borderline illegal. If we're stopped by the police, I'm not sure our story about picking up hitchhikers will stand up."
She examined her makeup in a little mirror. "Oh, you'll be careful." She slid the compact into her purse and put her hand behind my neck. I felt her breath on my ear. She said, "You're such a good talker, I'm sure the police won't give you any trouble." Her lips caressed my ear. "Nick, after you've dropped the Mexicans in Piedras Rojas, I'll be at your apartment to help you wash off that outlaw sweat."
My pulse galloped like Cassie's Quarter Horse.
We'd made a few runs of Mexicans from the border to Piedras Rojas, and I was on a construction job when the local sheriff pulled up. The guy had jowls that hung down to his clavicle, and a belly like he'd swallowed a watermelon. He scratched his steel-gray flattop as he approached me.
"You Nick Johnson?"
"That's me, officer."
"You know Earl Masters?"
"I do."
The sheriff nodded. "A source tells me that you and Earl have been smuggling illegals into Piedras Rojas. You want to comment on that?"
"I don't know what you're talking about."
The sheriff smiled. "How did I know that you'd deny it? Well, son, my source is a Federale cop, and my guess is that the people you work with in Mexico are stepping on the toes of another coyote who pays the Mexican Police better bribes."
"Sorry officer, I can't help you."
"Uh huh. Well, I'm going to have a little talk with your contractor." The sheriff walked away.
Within an hour, my boss called to tell me that he no longer needed my services. He said that he couldn't afford ICE raids at his job sites looking for illegals, and that's what would happen if he didn't let me go.
I called Earl and asked him to meet me at The Jumping Toad. I arrived before Earl, mid-day, and the place was empty. I ordered a Corona with a slice of lime and leaned on the bar. A shot of sunlight hit my back, and two dark-skinned, burly guys with handlebar mustaches headed straight for me.
One of the guys said in a Mexican accent, "Jou Earl?"
I didn't answer.
The guy who'd spoken pulled out a club and cracked me across the skull. My brain imagined a bright flash of light. I crumpled to the floor, and everything went black.
My eyes fluttered open. I was in Piedras Rojas Hospital. In a chair next to the bed, Cassie was chewing her lower lip. She put a cool hand to my cheek.
"Oh, Nick, I was so scared. The doctor wasn't sure when you'd wake up. How do you feel? Are you in hurting?"
I ran my tongue over a broken tooth. My head pounded like a tom-tom, and when I took a breath, I almost cried out from a stabbing pain in my ribs.
I said, "I'm okay."
I reached for a cup with a straw.
Cassie said, "Let me help you."
She held the cup, and I took a few sips of water.
"The doctor said that you have a concussion and cracked ribs, but fortunately no internal hemorrhaging."
I nodded.
Cassie said, "Earl is real concerned. He said that he hoped you'd get back on your feet real soon. He needs you. I need you too." She caressed my face with her hand.
I frowned.
Cassie interpreted that I was in pain. "Oh, what can I do for you?" Her eyes welled.
I closed mine. I thought of Cassie on the day that we met. She was cool water in the desert, Christmas morning for a child, and I felt like I breathed pure oxygen. But she and Earl were a set. I imagined myself alone again, and sighed. In the shrouded moment before sleep, I knew that when I was released from the hospital, I was headed back to Minnesota.
#
Published by River Poets Journal, July 2012