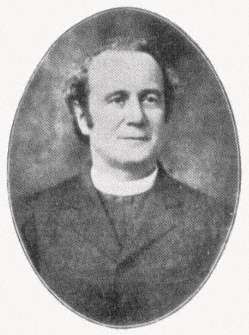 The story of Italians in Arkansas started in Greenwich Village, New York.
Following il Risorgimento, the unification of Italy, southern Italians fled poverty in the Mezzogiorno emigrating to seek better opportunities in New York. The surge of peasant Italians often fell prey to exploitation.
In 1890, Father Pietro Bandini left Italy and founded the St. Raphael Society for the Protection of Italian Immigrants in Manhattan. The Society's original building still stands at 113 Waverly Place. Father Bandini helped immigrants negotiate the legal hurdles of migration, assisted in contacting relatives in the United States, and helped them find work. He also provided spiritual assistance at a church he founded, Our Lady of Pompeii.
Struck by the difficult transition of many immigrants from their peasant origins to the reality of an industrial society, Father Bandini developed the idea of forming an agricultural colony where immigrants could leverage their knowledge and work experience.
In 1896 he left New York with a group of immigrants for Arkansas. At first, the experiment foundered. A colony of one hundred families settled in Sunnyside on the Mississippi delta and were decimated by disease and prohibitive conditions. Father Bandini moved promptly. In January 1898, he resettled the group to the Ozark Mountains in northwest Arkansas, where the climate was more temperate and conducive to growing grapes.
The settlement was called Tontitown in honor of seventeenth-century Italian explorer Henri de Tonti, a colleague of Robert de La Salle. Tontitown proved to be a success and was incorporated in 1909. Father Bandini was elected mayor. The Tontitown Grape Festival has been an event since 1898.
Tontitown attracted international fame and the interest of the Italian authorities. In 1911, Father Bandini was received in Rome by Pope Pius X and Queen Margherita, receiving medals and honors.
Father Bandini died on January 2, 1917 in Little Rock, Arkansas and was buried in the cemetery of Tontitown.