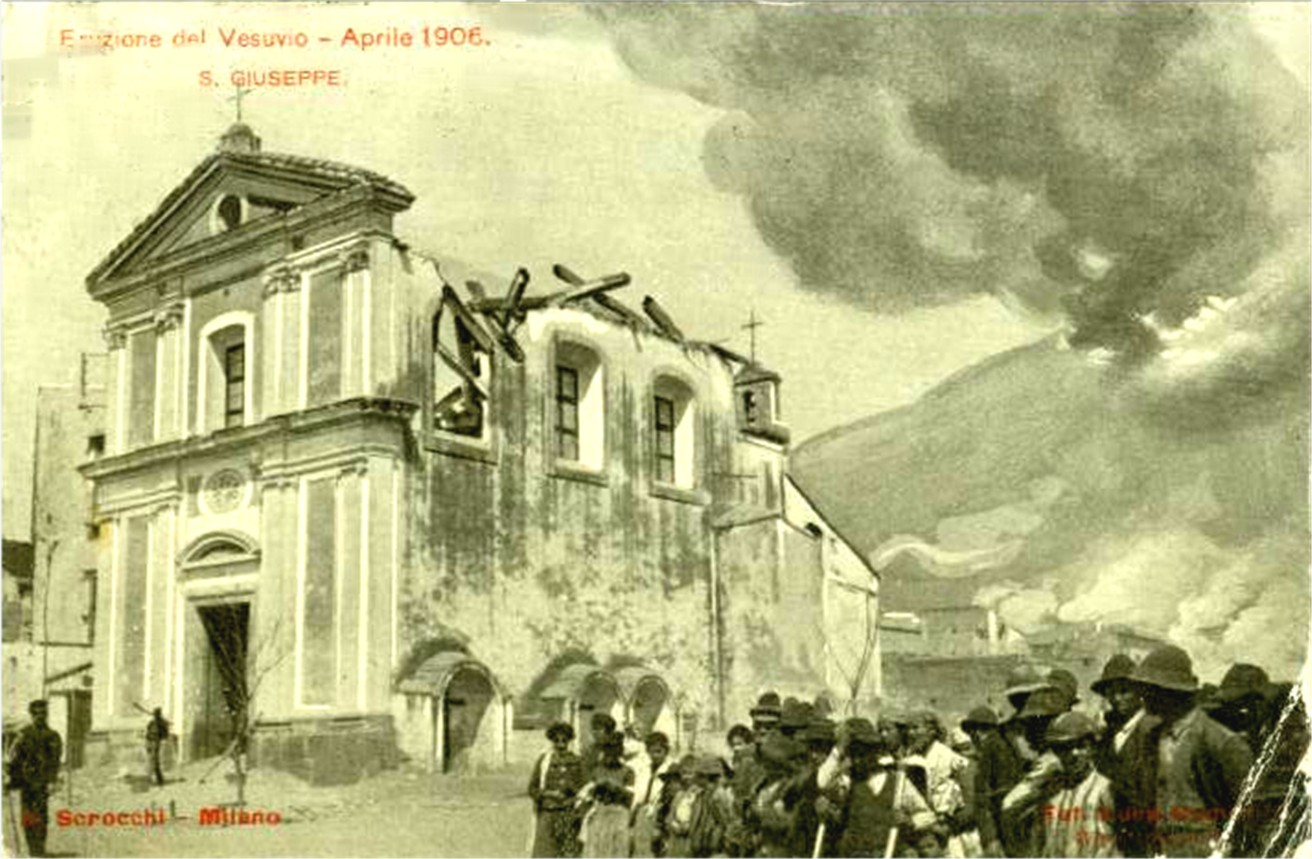 (Author's note: Through the editing process, this vignette was cut from my novel, Birds of Passage, an Italian Immigrant Coming of Age Story. So, I created a short piece published by Kentucky Review in November, 2015. Vesuvius, in fact, erupted in 1906, and the descriptions accurately portray the event)
Her father's bloody body was dumped into the Fontana del Gigante by Russomanno clan henchmen. They'd murdered her older brother the month before. The Zangaras of the Torre Annunciata district of Naples were decapitated. After the funeral, Giulietta Zangara sat, pale, her black hair clutched in her fists
Her young nephew, Ignazio, brought her a blood orange juice. "What will you do?"
Giulietta raised her head. She sighed. "I'm taking over as guappo."
Ignazio stiffened. "No woman has ever led a Camorra family. You'll be challenged."
Giulietta straightened, and her eyes hardened. "Dispatch the soldati. My father will be avenged."
In the baroque church, gold ampoules of San Gennaro's dried blood miraculously liquefied on his feast day confirming the Saint's protection of Naples, but this year the blood remained coagulated. Vesuvius began to smoke, and confessionals were better attended than bars. Giulietta insisted that her niece say bedtime prayers.
like a giant cedar shot through with brilliant lightning flashes, the eruption began as a cloud of ash that spread across the sky. The first lava was a red slash across the throat of the mountain. The earthquake that followed shattered Giulietta's Murano vases on the travertine floor. Boulders and pumice spewed from the crater and thudded atop Torre Annunziata homes. Priests locked churches for fear of a cave-in. A boca gaped open on the shoulder of the mountain and out shot a geyser of lava. A ropy-surfaced river of orange crushed houses in its path and threatened Torre Annunziata.
Ignazio, burst into the living room. Giulietta sat in an armchair, knitting. "Zia, it's time to go."
Giulietta's eyes rose. The knitting needles clicked.
Ignazio's voice was loud. "The sky is electric. The sea is boiling. People have ripped open the doors of churches and carried away saint statues for protection. Cries to God echo everywhere."
A boulder hit the wall of the building with a crack. Ignazio jumped. Outside Giulietta's window, the billowing gray sheet of ash eclipsed sunlight, and the afternoon darkened like midnight.
Ignazio said, "There's a foot of ash on the street muddied by the rain, sticky as chocolate. We need to leave before it's impossible to get away."
"No."
"Why are you waiting?"
An explosion from the mountain boomed like a hellish clap of thunder.
Giulietta smiled. "If the lava buries me, two thousand years from now I'll be a plaster cast inside a glass display." She pointed at the floor. "My broken vases will become priceless artifacts in a museum."
Ignazio raised his hands. "What are you talking about?"
Zangara put down her knitting. "Ignazio, if I show fear, the Russomannos will be emboldened. After I stand against Vesuvius, no man will think to intimidate me. Capisce?"
Ignazio blinked. He nodded.
"You can go."
Ignazio swallowed. He sat on the chair beside Giulietta. "I'll stay."
She patted his hand. "You'll be a great guappo." She returned to her knitting and smiled. "Unless you become a museum piece."