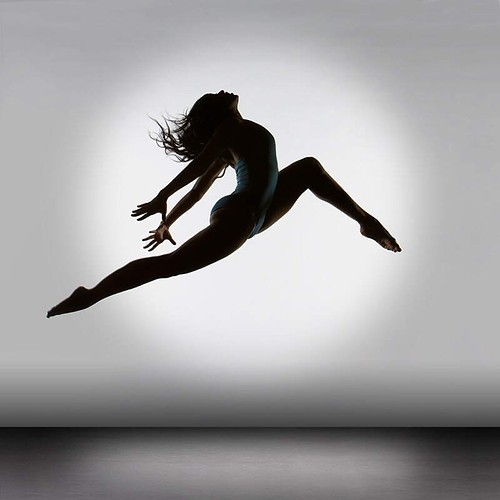 We were a modern dance troupe on tour in Brazil, and I designed and built the sets. Our manager Alberto, had a beak nose and slick black hair. He wore flowered-shirts and displayed a gold mal occhio horn on his hairless chest.
Isabelle, lead dancer for the troupe, was my first thought when I awoke, and my last fantasy before I dropped off to sleep. A golden-haired, hard-body with perfect legs, she glided with a bearing that made casual movement seem choreographed. Isabelle's smile made me feel like I was hang-gliding off Iguazu Falls.
When we hit Curitiba, Alberto hired Roberto as despachante, a Brazilian fixer. Cariocan, deeply-tanned, a chain-smoker in his forties, with a face wrinkled like a Shar Pei's ass. Brazil has a law against everything, so any minor bureaucrat can find a code violation to stop set construction. Roberto overcame problems with pay-offs. Every city had a process and a bribe pecking order. Roberto played the system like a berimbau. Alberto paid Roberto's fee, so the troupe was legally insulated, and life was a bowl of guavas.
I guess women thought that Roberto looked rugged, because he snagged females with the passion of a mosquito's blood lust at dusk. That day, Roberto had Monica on his arm, almond-eyed, dark-skinned, statuesque, she'd samba-sung on the Beija-Flor School's Carnival float wearing a glittery winged costume and a G-string. Brazilians loved to tag people with nicknames. When I was introduced to Monica, I looked her up and down, and my face got red. Roberto laughed and said, "Pink Panther," the apelido that dogged me for the tour. Okay, I'm a little lanky.
"Peat is partially decayed material, and the moor was sacrificial ground in Bronze Age Scotland." Alberto explained why he had me import a truckload from a Scottish bog to cover the entire stage. "Sacre du Printemps, The Rite of Spring portrays the sacrifice of a young woman to the gods. We must be authentic."
I was a little nervous before the first performance. I had to keep the peat moist enough to avoid a fire hazard, and I worried about the dancers' footing.
The curtain rose. Isabelle, in a sheer, red, slip-like costume stood next to a man, naked to the waist, wearing black tights. Behind them were twenty dancers, women in white slips and men also wearing only black tights. The Stravinsky score of haunting woodwinds, oboes, and bassoons, painted a primitive mood as the ensemble of dancers moved ominously closer toward Isabelle in a series of choppy steps and gestures like a Maori war challenge. In moments, they crowded around Isabelle. Her male partner shoved her away from the group. As the dancers receded behind her, Isabelle contemplated her sacrificial fate. She exploded toward the wing as if to escape, but was pushed center stage by some invisible force. Her dance, a series of twists, bends, and leaps reflected her two minds: the first, exhilarated that she was chosen for the gods, and the second, terrorized by the contemplation of death. The violence of her movements caused her costume to shift and her breasts became exposed, as if open to the thrust of the sacrificial knife. The solo ended when Isabelle collapsed onto the bed of peat, and the curtain fell.
Isabelle exited near where I stood, still caught up in the emotion of her performance. Tears welled. She threw her arms around my shoulders and sobbed into my chest. Isabelle's body was damp and I smelled musk and the smoky-earthy peat. My hands caressed her naked back, her breasts, exposed above the red gossamer slip, pressed to my chest. I felt a stirring. Isabelle's leg shifted, and her thigh brushed my crotch. Her face rose from my neck, and she looked at me with eyes still wet. Heat engulfed my neck and face. She seemed so vulnerable.
She sighed. "Pink Panther, thanks for the shoulder." She softly kissed my cheek, then walked toward her dressing room. Before the door closed, she turned and smiled at me.
Roberto approached and grasped my shoulder. "Parabems, Pink Panther, that woman wants you. Go to her, now, while her passion stirs." He gave me a push.
"C'mon, Roberto, I was just a convenient shoulder."
"Pusha vida, you must seize this moment."
I hesitated.
Roberto straightened. "My God, are you a virgin?"
My face turned scarlet hot. "Hell no, I've had plenty of women." My voice was loud. The crew turned to me. I quieted down. "This wasn't the time."
Roberto laughed, shaking his head.
We had a free afternoon before the evening's show and to celebrate the opening night's success, Alberto rented a bus for an outing. Isabelle walked into the parking lot wearing La Dolce Vita sunglasses, a white blouse tied up to reveal her midriff, jeans shorts, and emerald sandals. She linked her arm in mine.
"Pink Panther, is it okay if you're my date today?"
My heart raced. I wanted to say something clever, but I just blushed.
Isabelle smiled. "You're so cute. I could eat you up." She guided me toward the bus.
Roberto gave me a thumbs-up sign and sat in the seat behind us.
I struggled to get some words out of my body. "You're awesome. When did you start dancing?" I sounded like an idiot.
Thankfully, she didn't laugh. "My parents put me into a ballerina costume as soon as I could walk, and I took lessons forever. Dance has been my life." She squeezed my arm. "How about you? I love your set designs."
Her compliment allowed me to breathe more normally. "I was an architecture and engineering nerd, pretty much a loner, and liked to work with my hands. A university stage production needed sets, and a professor asked me to help. I became hooked."
"I saw the movie, Flashdance, and turned to modern dance. Unfortunately, all my time is spent training. The other girls secretly hope that I'll break a leg. You're my only friend, and we've never talked until today."
I wondered if Isabelle could hear my heart beat.
The countryside displayed nuances of darker and lighter green flora amid patches of orange, iron-rich soil, a dazzling blue, sun-lit horizon, mantled by puffy cumulus clouds. Blazing Bougainvillea of crimson, magenta, lavender, and white, huge vines, thirty feet tall, crept around and over the farmhouse walls we passed. We pulled into the gate of Fazenda Rio das Pedras, a Lusitano horse stud farm.
Isabelle and I walked the grounds together. Roberto was nearby, but out of earshot.
She said, "What a beautiful place, so peaceful."
I thought of the night before. "Isabelle, when you came off stage, you were so emotional."
"Thanks for catching me."
We approached a corral. A gray stallion grazed behind a low fence.
"When you put your arms around me, and I felt you close . . ." I gulped.
We both leaned against the fence. The horse shook its head and snorted.
Isabelle smiled, touching my cheek. She ran her fingers through my brown hair. "I know."
We looked into each other's eyes.
The horse put its head over the fence and bit Isabelle's ear. She screamed, and her hands went to the wound. Blood ran between Isabelle's fingers like the horse's teeth had sliced an artery. I froze. Isabelle wailed like a siren. Roberto ran up and cradled Isabelle in his arms. Her blouse was stained with polka dots of blood. Roberto half-carried Isabelle toward the farmhouse.
When Alberto saw Isabelle, he grasped his head. "Oh my God." He turned to me. "What the hell happened?"
I couldn't speak.
Alberto said to one of the dark-haired dancers, "Marla, you'll stand in for Isabelle tonight, and until she recovers."
A black BMW 750 pulled up. Towels and ice magically appeared. Roberto soothed Isabelle and put a cold compress against her wound. Half of her ear was gone. Roberto and Isabelle slid together into the back seat of the car. He ordered the driver to the hospital. Through the window, Roberto gazed at me with a mixture of self-satisfaction and amusement.
My eyes widened. My gut sank. Goddamn, I thought, he's snagged Isabelle.
#
Published in Marco Polo Arts Magazine, August, 2012